Jewish and Awesome
Below you'll find recommended books, modern Jewish music, famous Jews, Recipes, and more. This section will be under construction forever, as it will continue to grow as the months, years, decades pass.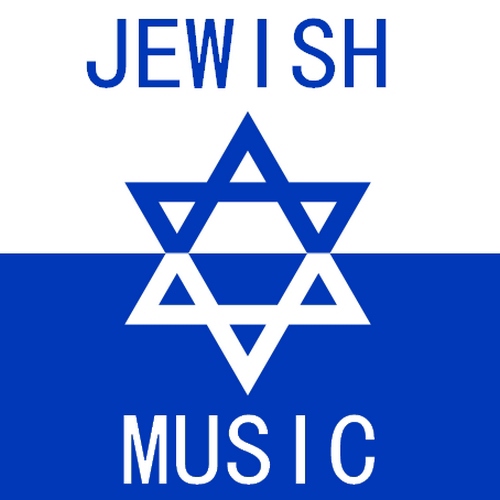 Jewish music runs the gamut of styles and genres and while most know the classic styles such as Klezmer music, me being a 43-year-old convert, I love the old but really love the many modern Jewish styles out there. It would seem that Jewish music is as versatile as the Jewish community nowadays, and that is a beautiful thing indeed. Below you'll find some of my favorite artists that I listen to regularly, a quick YouTube of any of these names will yield so much good music that you'll be dancing 0-60 in 1.3 seconds flat!
Clicking on any of the artist's names below will take you to YouTube to hear my favorite song by each artist.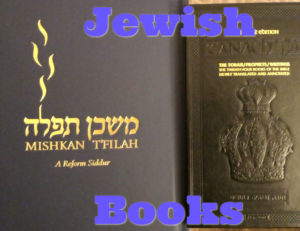 Below are some Jewish books that are personally beloved by my family and me. This list will continue to grow as our library grows and we're introduced to more of the amazing works of Jewish writers.
Art-Scroll Tanakh
JPS Tanakh: The Holy Scriptures
Mishkan T'filah: A Reform Siddur
On Judaism by Martin Buber
Choosing a Jewish life by Anita Diamant
Living Judaism by Rabbi Wayne Dosick
American Judaism by Glazer
(for levity) How to be an extremely Reform Jew by David M. Bader
Shuva: The future of the Jewish past by Yehuda Kurtzer
Liberal Judaism at home by Morrison David Bial
A life of meaning; Embracing Reform Judaisms sacred path edited by Rabbi Dana Evan Kaplan PhD.
Reform Judaism: A Jewish way of life by Rabbi Charles A. Kroloff
Let's get Biblical Vol. 1 and 2 by Tovia Singer
Creating a life that matters by Rabbi Manis Friedman
Israel by Noa Tishby
The Garden of Peace by Rabbi Shalom Arush
The Seif-edition Artscroll Transliterated Linear Siddur
If you have little ones, you've got to check out Bim Bam on YouTube. Bim Bam has a huge variety of videos teaching Jewish everything, from Songs to history, from holidays to celebrations, and so much more. Even adults will find a plethora of excellent information on Bim Bam, so click the link below.
Jewish food and recipes
As my family becomes more and more enmeshed with all things Jewish, one thing we've been working on is trying a plethora of Jewish foods and recipes.
Joan Nathan's Exciting noodle kugel – This was a huge hit with my family and I've got some very picky eaters in multiple age groups. Great as a dinner, a side dish, or even a lunch, this creamy and flavorful dish will have them coming back for more!
My favorite Youtube channels
Youtube has some great resources for learning about Judaism and the Jewish views on religion and life. Below are some of my favorites.
Famous Jews
Jewish people have played a major role in music, movies, television, etcetera, so much so, that many people do not realize just how many of their favorite famous people were Jewish. Below you'll find an incomplete list of just a few of the most famous Jewish people in music, cinema, and television.
Music
Paula Abdul
DJ AM
Ross the boss
Diaspora Yshiva Band
Nissim Black
Matisyahu
David Draiman (Disturbed)
Bob Dylan
Fat Mike (NOFX)
Benny Goodman
Scott Ian (Anthrax)
Billy Joel
Al Jolson
Lenny Kravitz
Kosha Dillz
Robby Krieger (The Doors)
Adam Lambert
Adam Levine
Lil Dicky
Lisa Loeb
Tony Martin
Epic Mazur
Mark Mendoza (Twisted Sister)
Bette Midler
Beastie Boys
Mac Miller
Mandy Moore
Alanis Morissette
Necro
Buzz Osbourne (The Melvins)
Pink
Princess Superstar
The Ramones
Lou Reed
Buddy Rich
Rick Rubin
Adam Schlesinger (fountains of Wayne)
Chuck Schuldiner (Death)
Shifty Shellshock (Crazy town)
The Shondes
Josh Silver (Type O Negative)
Gene Simmons (Kiss)
Paul Simon
Alex Skolnick (Testament)
Pat Smear (Foo Fighters)
Sylvain Sylvain (New York Dolls)
Joe Trohman (Fall out boy)
Jay Weinberg (Slipknot)
Max Weinberg (Bruce Springsteen's E Street Band)
Ben Weinman (The Dillinger Escape Plan)
Peter Yarrow (Peter, Paul, and Mary)
Drake
Amy Winehouse
Barry Manilow
Actors and Actresses
Mayim Bialik
Woody Allen
Jack Black
Adam Sandler
Jeff Goldblum
Jerry Lewis
Emmy Rossum
Jerry Seinfeld
Jerry Springer
Daniel Radcliffe
Harrison Ford
Ben Stiller
Jerry Stiller
Natalie Portman
Scarlet Johansson
Joaquin Phoenix
Adrien Brody
Mel Brooks
Larry David
Kirk Douglas
Jennifer Connelly
Goldie Hawn
Leonard Nimoy
Seth Green
Dustin Hoffman
Henry Winkler
Jake Gyllenhaal
Maggie Gyllenhaal
Harvey Keitel
James Caan
Sarah Michelle Geller
Mila Kunis
Gene Wilder
Billy Crystal
Winona Ryder
Liev Schreiber
Lisa Kudrow
Lisa Bonet
David Schwimmer
Corey Haim Richard Dreyfuss
James Franco
Daniel-Day Lewis
Joseph-Gordon Levitt
Chris Pine
Neve Campbell
Elizabeth Banks
Michelle Trachtenberg
Kirk Douglas
Amanda Bynes
Lauren Bacall
Alicia Silverstone
Alyson Hannigan
Seth Green
Tony Curtis
Sacha Baron Cohen
Matthew Broderick
Zach Braff
William Shatner
Eli Roth
Debra Messing
Ellen Barkin
Kyra Minturn Sedgwick
Marlee Beth Matlin
Corey Feldman
Tori Spelling
Sarah Silverman
Francine Joy Drescher
Gal Gadot
Judd Nelson
Fred Savage
Brad Garrett
Scott Wolf
Walter Koenig
Paul Reiser
Jonah Hill
Rashida Jones