As anyone who has read a bit here knows, I am in the process of converting to Reform Judaism through Rodeph Shalom, a URJ affiliated synagogue and the oldest synagogue in the western hemisphere. My wife would tell you that I am literally obsessed with my studies and applying everything I learn, I've read dozens of books and over the past several months have fully emersed myself in everything Jewish. I truly "feel," Jewish, it is not just my ethnicity, but has also become a large part of who and what I am in my day-to-day life. My mind swirls a din every time I contemplate what that day will be like when I am finished converting and am recognized amongst my fellow congregants as a fellow Jew. While many think okay that will be the end of it, it's really (In my opinion) a new beginning to my studies, not an end.
I want my conversion and thus my full covenant with Adonai so badly seconded only to my wedding and my children. So, what do I think it will be like? How do I think I'll react? What do I think I will feel afterward? Once Rabbi Eli gives me the nod that I can undergo the finalization of my conversion, I know I will swell with excitement for all the days until the Beit Din and Mikveh are set. Why until then? Because I know I will become nervous at that point, going before the Beit Din, memorizing everything for a successful Mikveh… Oy Vey!
Mostly, I will speak from my heart at the Beit Din, honestly and full of spirit. I have looked up Beit Din for conversion and as I read or heard the questions, I answered them in my own words as if I were there. I worry though, will my answers be good enough? I hold my rabbis in such esteem that if I disappointed any of them I would be crushed. Then for the Mikveh, I understand the work of the Mikveh and have researched it extensively, I want to speak the prayers perfectly, I don't want to stutter… this is the final step in the conversion and one that cleanses away the old and solidifies my life as a newborn Jew. I'm sitting here nervous just talking about these things…
Then my certificate of conversion will be signed and finalized…
At this point, I may have an outpouring of emotion, even tears of utter elation may escape my ironclad grasp. I will smile, I will be full of love and joy, I will be E Pluribus Unum, one out of many, less me and more of us. I will be so completely consumed with joy, as the day of my wedding, that I think it will feel like a storybook day honestly. Even if everyone else just went through the bare motions that day, it would mean the world to me and nothing stated above would change one iota. I love our synagogue, I love our rabbis, I love the congregants there, I live all week long for Shabbat and the services there, I love the sermons, I love Torah study and the lessons we learn, I love the ethnoreligious Judaism in its many forms.
Days will pass after my conversion is completed, I will have even more dedication (if possible) in my studies and the feeling of renewal and joy will continue to wash over me like the tides ebbing and flowing forth. More and more time will pass, and I see nothing waning, only a further grasp of the lifelong study of Judaism and a furthering hunger to learn more.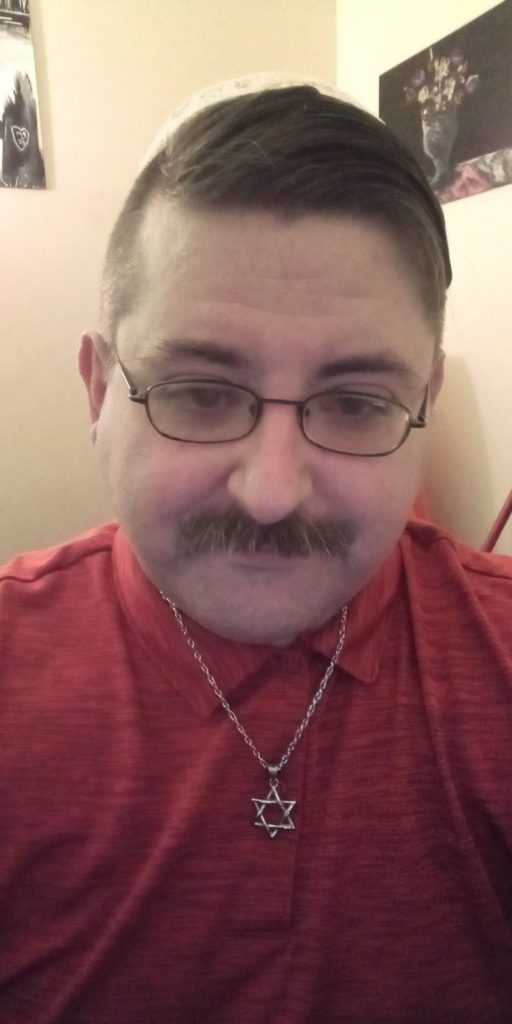 Nothing will change as the years pass, my joy and excitement will continue and I will grow old and grey and eventually be buried in a Jewish cemetery, ensuring that the love I have for all things Jewish, all things Adonai, will pass onto most if not all of my children. It took 42 years of my life as of writing this to find Judaism, to find out I'm an Ashkenazi Jew, and I will spend the rest of my life being the best Jew that I possibly could, to make Heshem proud of his son, and thanking Hashem for every blessing I did not deserve in my life but was provided for me.
That's what I imagine… that is my hope and dream in my heart of hearts, from within the core of my essence.